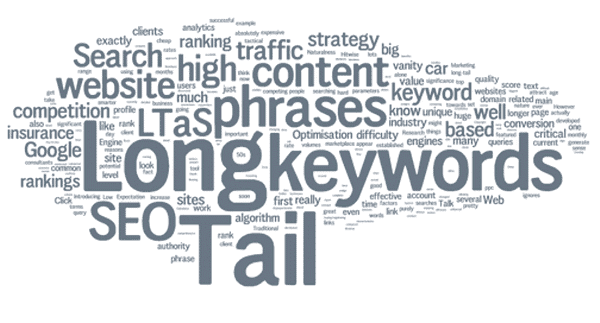 When marketing your business online, it is important to have a good working knowledge of the different types of keywords you are going to use in your content creation. If you use keywords that are not a good fit for your particular business, or if you use them improperly, you could end up seeing results that are less than desirable. Considering the vast online competition with millions of articles published each day, you are going to want to make sure that your marketing efforts give you the possible best results.
If you could go back in time a dozen years, the landscape of internet marketing for most types of business would be extremely different than they are today. In the early days of Search Engine Optimization (SEO), it was common practice to stuff as many key phrases onto a page as you could. This would essentially 'trick' the search engines into thinking that your article was the most important piece of content on the subject, and then your business listings would rank higher in the search engines.
However, to stay current with ethical search engine practices, you are going to want to use a diverse variety of key phrases in your copy. It is also a good idea to use the key phrases that you decide to choose in a natural way. What this means is that you want to write naturally as opposed to writing specifically for search engines.
That is not all, though; there are different types of key phrases that you need to be aware of before you start writing your website articles. Although it may appear that any keyword will do, the truth is that you want to use a wide range of them to make sure that your article has the most impact.
Head-Tail Keywords
Head-tail keywords are typically shorter in nature, just one or two words describing what you are offering, like "cat toys" or "tablets". The disadvantage to planning your writing based on these types of keywords is that they tend to be very broad. What this can mean for your efforts is that you may receive untargeted traffic to your website as you are using terms that are not as specific as they could be. This leads to a higher bounce rate and can lower your overall page rank.
If you expect to get a good return on investment for your website through the use of article marketing, then it may be wise to develop a plan for your content that utilizes both head-tail keywords as well as long-tail keyword phrases.
Long-Tail Keyword Phrases
Long-tail keyword phrases are becoming increasing popular among web article writers- and for good reason. A long-tail keyword phrase is simply a phrase that uses three or more words to describe your business or services. Basically, a long-tail keyword phrase is closer to a description that you would use for your subject matter. It is more specific than a head-tail keyword.
For instance: The keyword "mobile responsive web design" would be considered a long-tail keyword, while "web design" would be regarded as a head-tail, or short keyword. While head-tail keywords may get more monthly searches by search engine visitors, long-tail key phrases typically receive more clicks and superior website traffic and visitors1.
Use Keyword Variations for Maximum Effect
Another thing to be mindful of when writing articles is to use multiple variations of your most relevant keywords. Not every person searching for your service or product will type in their search engine query the same way, and you can benefit from using variations of your key phrases to cast a wider net for those people phrasing their searches differently.
We can see a good example of this right here at Fox Web Creations. While many people in the Kansas City area may search the Internet for our services, they will not all search in the same way. A portion of individuals may use a search query such as "Kansas City web design" while others may use a variation like "web design Kansas City", or "internet marketing near Kansas City" as their key phrase of choice. It will depend on what they are looking for and what the site and content is optimized for, as to whether the site comes up for that particular search.
If you want to be found online for the keywords and phrases that match your products and services, then using variations is something you should definitely incorporate into your article promotion strategy. You just want to be careful not to overuse any of your target key phrases, known as "keyword-stuffing", and you can avoid that by using them in the most natural way possible. Simply adding random key phrases to your text is no longer an effective way to optimize your written material, and it may even get you a penalty from the major search engines if you over do it.
For more advice on Search Engine Optimization and web design, please contact Fox Web Creations. We would be glad to guide you through the sometimes confusing world of online optimization and marketing.
************************************
Source:
1 – https://searchenginewatch.com/sew/study/2214529/head-vs-long-tail-keywords-analyzed-impressions-clicks-conversions-profitability