Search Engine Optimization – SEO Kansas City
Search Engine Optimization
100%
Social Media Marketing
98%
Have you ever launched a shiny new website and wondered why nobody is visiting? That's like hanging out your shop sign without building any roads to your shop! Our SEO and SEM services are about creating visibility on the Internet using content for search terms that resonate with your customers.
If you're a small business owner with a company website, then the acronym "SEO" may be vital to the success of your commercial enterprise. SEO, or "Search Engine Optimization", is a term used to describe how easy it is for people to find your website through search engines like Google, Yahoo, or Bing. For example, this page ranks high for the keywords "SEO Kansas City" so we can reach out to customers looking for affordable SEO services in our area. This strategy of website construction and internet marketing improves your ranking on search engine result pages in order to drive more traffic and more customers to your company website.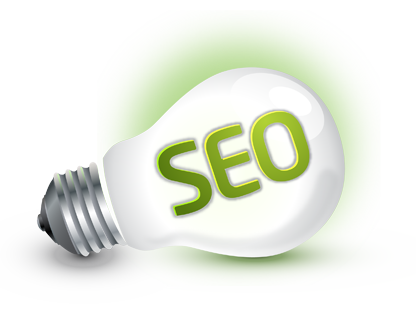 Search engines are a vital part of the purchasing process for users around the world. According to Forbes, 90% of purchases begin with customers checking online for reviews and other information. In order for your local business to remain competitive you must have a strong web presence on the first page of search engine results. According to Hubspot, an SEO web publication, 75% of users never make it past the first page of search results, with 43% of users only clicking the first link. Think about how you use the internet- when you search for a product or business, do you click to page 2, or do you click the first results that appear? Optimizing your website for search engines can give you a huge boost to your web traffic and your profits!
Search Engine Optimization is a strategy of website design and backlink optimization which helps users find your website and information or products within your site. Website visitors from search engines like Google, Bing, and Yahoo (organic search results), are always going to be better for your business than visitors who come from paid ads or other referrals (paid search results). With your website on the top of search results pages, your business will immediately gain a higher level of trust from prospective customers, as well as a great opportunity to sell your products and your brand.
Fox Web Creations can help you optimize your website to be search engine friendly with on-page optimization (meta tag composition, site map, semantic navigation, html optimization, keyword research) and off-page optimization (link building, link strategy, citations, local directory submissions, search engine submissions, press releases, article submissions, social bookmarking, social media marketing). With a user-friendly website that's well-optimized for search engines and user friendly, as well as a thriving community of other websites endorsing your company, you'll have better SEO and a better page rank. Your business is missing out on customers if you don't rank on the first page of search engines, and our Kansas City SEO services can help you get there.
A small investment in SEO for your company can go a long way because ranking well in web searches is so important in today's economy. Though there are lots of ways to generate web traffic, a skilled Search Engine Optimization team is often the most cost-effective choice for your business. Contact Fox Web Creations in Kansas City to give your website the search engine optimization it needs to boost your rank in local searches and bring your business more web traffic and more customers!