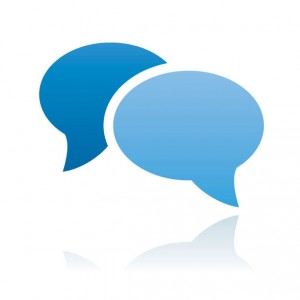 Fox Web Creations works with small, medium, and large businesses to develop custom websites that are perfect for their company.  Being attentive to client desires, listening to how the company works, and understanding the needs of staff and customers all come together to create an excellent website and a wonderful business relationship.  Please continue reading for some feedback we have received from a few of our clients.
Combining expert web design with marketing know-how is an important asset that Fox Web Creations masters.
Fox Web Creations was a pleasure to work with. They helped our non-profit community coalition create a website that included a members only section with a discussion forum so that we could communicate better amongst ourselves. Red had a great understanding of how new technology could help our group.
Fox Web Creations understood all of our needs and translated them into a beautifully designed site that functioned the way we needed it to. Plus, the designer was always available, friendly, and responsive when we needed to discuss additions or changes to the site.
I would highly recommend Fox Web Creations because of their great design aesthetic, site functionality, and ability to produce a high-quality site in a short amount of time.
I cannot say enough good things about Fox Web Creations. They created exactly what I envisioned and I highly advise anyone who is looking to build a great website and traffic to your site to work with them. Anytime I had an issue or question they were quick to respond and very informational. Went above and beyond what I expected.
I was introduced to Fox Web Creations VERY early on in my music career. After working with them for 3+ years, my opinion is unchanged. They are simply the best and most versatile software firm available! I have gone through Three versions of websites and upgrades with them and each time has kept my web presence and marketing strategies state of the art! I have remained current in an ever changing industry. The personal attention given to each project cannot be found anywhere else.
Fox Web Creations helped us optimize our site, and we ended up tripling our business over the next six months.
They also understand that the internet is a dynamic industry, and they look to be on the leading edge of the curve. Thanks Fox Web Creations.
I met Red a few years ago through a mutual friend at my office. He and his partner appeared to be honest, friendly and passionate about what they had in mind. I entered into a agreement to have them re-vamp my website and do some website optimization. I must say that within a very short period of time the website was created.
Red took his vision and understanding of my product and produced a site that is not only beautiful, but allows the visitors to really get a feel for what the product is.
Red is very talented and very educated in the computer industry. I would feel happy recommending Fox Web Creations to anyone who is starting a business or who has a site that need "TLC".
Fox Web Creations immediately understood our needs to update our website using our existing design palette without a undergoing a complete overhaul. Their suggestions to spruce up the site, modernize its look and feel and make it more user friendly were exactly on target. Their design work is creative and engaging and they work very fast. We've received nothing but rave reviews form our end users.
I couldn't recommend Fox Web Creations more highly. We got exactly what we wanted, on time and on budget! Red and his team are the most responsive I have ever worked with–and I've worked with alot. You can't go wrong using Fox Web Creations for your website needs. They rock!!!
I would highly recommend Fox Web Creations. They understand my needs and find ways to accommodate those needs. They did the work for me, did a great job and at a very affordable price! Thanks, Red!