Content Management System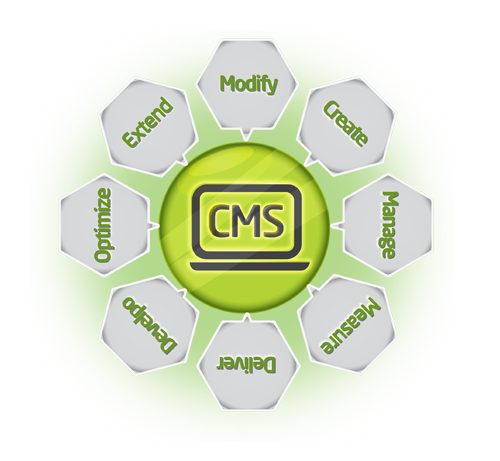 A Content Management System (CMS) is an application that allows individuals to publish, edit, modify, organize, delete, and maintain content on a website. CMSs are mostly used to run websites that contain information, blogs, or news. Many small businesses, corporations, and sales sites use them. In fact, CMSs have been around since the late 1990s.
Fox Web Creations specializes in content management systems in Kansas City and nationwide; we can help you establish your CMS, which can make it easier for you to manage website content by allowing you to publish web material without needing to know how to code, use HTML, FTP, or web page authoring tools. After creating your CMS, we will train you on how to edit content, upload images, and create links while keeping your site's branding and design intact. In addition, the web-based publishing feature allows you to use a template or collection of templates approved by your organization, along with wizards and other tools to create and modify your content.
Depending on your need, Fox Web Creations will recommend the best solution for your business's needs (such as WordPress, Joomla!, Drupal, or a custom CMS based on your requirements using ASP, ASP.NET, or PHP).
Our services also include revision control, which allows web content to be upgraded to an updated version or restored to a previous edition, as well as tracking any changes made to files; this feature includes indexing, search, and retrieval. Accordingly, a content management system can index all data within a company's website, and this allows users to search for information using keywords, which the CMS retrieves.
Since 2004, Fox Web Creations has been thriving in Kansas City, customizing content management systems and training clients on their use. We also provide web design, web development, graphic design, responsive web design, eCommerce solutions, and search engine marketing. Therefore, we have the knowledge and expertise to help your business create a CMS for organizing your website. Our experienced programmers and web developers will work with your business to ensure an easily managed site with the functionality and up-to-date technology that you and your clients need.