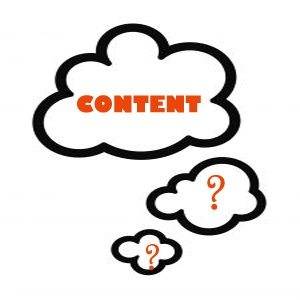 The phrase "content is king" is still viable in the Web 2.0+ environment of the mid-2010s. However, there is definitely such a thing as too much of it on a website. Here is a short tutorial on how to determine how much content is too much.
Your Analytics
Perhaps the easiest way to determine the right amount of text and multimedia on a page is to look at the stickiness of a website. If your PPC ad campaigns and your SEO are working, but the potential customers are not staying on your website for very long, then your landing page is probably too convoluted. There is other analytics that you may want to study including your click through rate and your conversion rate.
Your Feedback
There are also many ways that you can quantify your feedback in a literal sense. You may be able to discern the opinions of your audience through review sites such as Yelp. You may conduct a survey and see what your customers think when they come to your website. You can also look at the upfront statistics showing that your audience is losing steam with each new page that they visit.
Your Own Limitations
In order to make your text articles viable to the major search engines, you should keep them around 1000 words with a 2-3% keyword inclusion rate. Some articles may need to be longer, and this will be the time where your own discretion is necessary. Likewise some articles will be shorter, depending on the content you are writing about.
Depending on your audience, you may want to limit your text articles as well. If your target audience is below 25, they respond better to videos and pictures than they do to text. You can also include a great deal of information in videos as long as the video is entertaining as well. However, you need to note how much of the information / entertainment balance that you can tilt in the direction of information. Use YouTube in order to determine where your audience disengages from your videos.
Fox Web Creations is a <a title="Kansas City Web Design
Fox Web Creations" href="https://www.foxwebcreations.com/" target="_blank" rel="noopener">Kansas City web design company with expertise in turning responsive web design creations into a viable return on investment. If you are in need of a content manager that will help you to leverage the content that you create, Fox Web Creations is the web design Kansas City trusts, please contact us with any questions, or to start a project of your own.