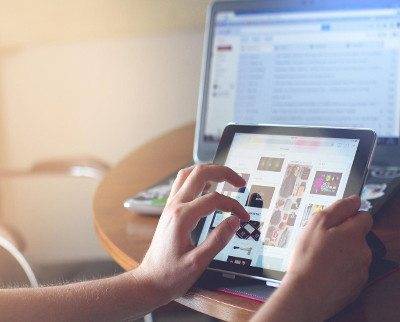 Before the existence of the internet, the perfect marketing strategy depended on things like brochures and booklets, or advertisements in newspapers, magazines and on television to convince customers that your product or service was the best version of what they needed. Well, this strategy is no longer perfect in the age of the internet where people use search engines to look for everything. This is why best practice is to hire a web developer or web design agency to make your business an attractive website where customers can find, explore, and even order your products online – and that's just a small part of what a website can offer.
Let's take a look at some of the advantages of having a website for your business:
1. Reduction of costs:
Brochures, booklets, fliers, banners and all those old marketing materials get old, so you will need to keep a part of your budget set aside to remake regularly. Websites on the other hand, are relatively easy to keep up to date, and that make them a smaller expense and a marketing platform that will remain online forever.
2. Websites don't close: Customers can check your products whenever they want.
3. Answering the customer's questions:
Websites can also provide customer support services. If your customers want to know more about a product, you can set up an option to find a service agent through the website who is able to give them the information they need. For the client, it's just like talking to the salesman at your shop, just done online through a chat service.
4. Search engine optimization (SEO):
A good web design agency can make your website appear more often to customers using search engines to find products. This can increase the number of visitors coming into your website. You can also use more specific targeting to reach particular groups of customers with this option.
5. Remarks of the customers:
When customers are completely satisfied, they will give your website high marks – often even leaving good reviews, leading others to try your products or services. This leads more customers to put their trust in your business based on the previous experiences of other customers, which can increase your sales.
6. Online Advertisements:
You will not only be able to showcase your products on the website, but also any TV commercials, booklets, or other relevant marketing materials. Remember, this is your company site, so taking advantage of additional branding opportunities will cost you nothing and will allow you to reach out to more customers.
7. Unlimited display window:
The display window area at your brick and mortar location is limited. You may have various colors or different types a particular product, but you can't display all of them at once. Generally, you just show a representative sample of the available options, but this may lead customers to think that you don't have what they want. A website, on the other hand, gives you the space you need to display every single product and variation in your store, thus increasing your chances for more sales.
8. Website is ideal for small businesses:
Instead of spending a lot of money on outdated marketing processes that need bigger budgets year after year, you can just launch a website. This new and better marketing strategy is a onetime expense outlay that can be maintained internally and will remain online as long as you like.
A website provides you with all these benefits and more. You just need to find a creative web designer who can create an engaging web design incorporating all the ideas you need. Imagine it as an extension of your physical shop and let the web designer bring it to life.