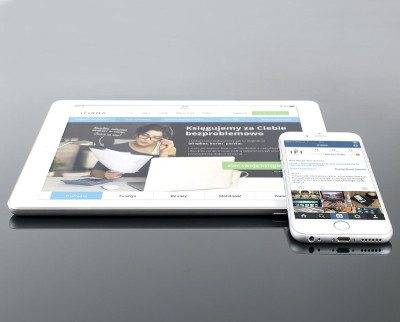 You can't expect to survive in the contemporary world without being constantly connected to your audience. Attention spans are short, and you need to keep your clients constantly engaged with new ways of marketing your content. Hence, opting for Kansas City web development services could greatly improve your business.
Web Development on Mobile & Desktop – Essential to Your Business
Regardless of your business niche, the web is the way to go. In 2016, roughly three-quarters of Americans are smartphone owners, and the numbers are going up. Smartphones are shaping consumerism as they grant instant access to information from virtually anywhere, and it's time for you to act now.
No wonder, Forbes indicates businesses that are connected get 42% of their clients from mobile traffic, with numbers very likely to increase. It's important to outsource these tasks to professional web developers who can create and polish your website for both mobile and desktop users, making it as intuitive and simple as possible while keeping a visually-pleasing and interactive interface.
Better Late Than Never
According to Pew Research Center, technology usage has significantly increased since the early 2000s with up to 88% of Americans currently being connected to the internet. A team of web developers can have you set up an online web interface for your business that will offer features such as:
Access to analytics – Tools offer information on how different demographics react to your content
Search engine optimization (SEO) – Get information on what people are interested in and shape your content to rank higher in their searches
Mobile and desktop alerts – Alerts people interested in your services when you have something new to offer
Lots of Ways to Improve
Accessing professional web development services could improve many aspects of your business. Once you get connected, you have access to a lot of valuable information that can help you change your marketing strategy to better communicate with your audience.
Analytics will allow you to see who is or is not interested in your content. You might be surprised to see that your business reaches a wider range of audiences than intended, allowing you to switch strategies in order to maximize traffic.
On the other hand, SEO is a great tool for organically increasing traffic to your website. Professionals will research what keywords rank highest in searches related to the segment you're active in and will change your content to draw more views to your website.
Developers can also implement an alert system for both mobile and desktop users. The moment you publish new content, users that have agreed to receive alerts will be notified as soon as you release new information. It can ensure constant traffic, maximizing the efficiency of your website.
There's Always Something New
In 2017, virtual reality, augmented reality, and live streaming has shown both entrepreneurs and audiences that web marketing is constantly evolving. Each passing year, web developers reveal new ways for you to interact with your target audience.
Kansas City web development services are a good way for entrepreneurs in the area to expand the business and draw new clients. So get in touch with a web developer today.