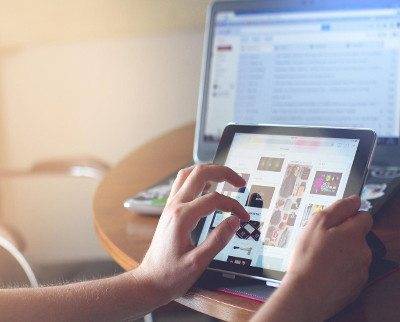 Individual professionals began to design websites because they enjoyed the process of coding and creative designing. However, with the growing demand for website development, they started thinking about money instead of quality. They don't have the necessary equipment, expertise, and opportunity to explore and improve the code and images. As a result, most people choose a local website development company over part-time professionals and remote developers.
It is an accepted fact that website development in Kansas City is best serviced through companies who have the more experienced professionals to help clients get the best results in the long run.
Here are some reasons that adequately prove the need for a website development company and its advantages over an individual or freelance web developer:
1. Exposure to Latest Technology
Companies start utilizing new technology just when it enters into the market. They have a team that is experienced and can grasp every detail of new tools, platforms, and technology.
In a company, performance is evaluated on the basis of team effort and its employees. These employees are experienced, and each individual has their own skill to work on a particular aspect of the website. Coders are experienced in one field, while the designers are experienced in another. Every team member utilizes their related skill in learning new technologies and then harnesses the latest technology to deliver user-friendly and highly responsive websites.
2. Skills and Qualification
The skills of employees working in a company are renewed and enhanced since they work on multiple projects all the time. This gives them a level of exposure that individual freelancers would not have. Additionally, web developers get more insight into the market and real time insights through discussions held in group meetings. They learn more and upgrade the client's website accordingly.
The qualifications of professionals who work full-time in website development companies are far better when compared with freelance professionals. This is because the prevailing competition in the market pushes them to strongly enhance their qualifications.
3. No More Waiting
Individual freelancers can only take a limited number of projects. This means that if they are occupied, you will have to wait until they get time to work on your project. This is not the case with a website development company. Freelancers may be really creative, but if your work is not completed within the time you have set, you will be disappointed. In the case of an experienced company, there are dedicated teams who are willing and ready to take up work on several projects. They will not only complete your project in a stipulated time line but will also have a team of testers analyzing your website during the testing phase.
4. Budget Matters
Freelance professionals tend to charge extra since they are working single-handed on short deadlines. This is not the case with website development companies. They give you high-quality services and complete your work with quality. They charge an affordable price and offer the best package according to your budget.
In a nutshell, it is recommended that if you are looking at getting a website designed for your brand, you can hire the services of a Kansas city website development company as they will have all that you need for a successful website.