Today's world is headed towards super specialization when it comes to web design. A good web designer must focus on his or her core strengths and also the creative aspects of the website. Web design is a tough game though, and a web designer not only has to focus on the aesthetics of the website, they must also pay attention to the functionality, and ensure it has smooth navigation. Graphic design in Kansas City experts today are also being tasked with crafting online marketing strategies, which may involve setting the business name as the website address and branding.
In order for a graphic designer to create the perfect online brand, they must get clear and specific information from the business owner. Clarity on the deliverables expected will help the designer create a better vision of what the business owner might want for their website. Here are a few things to be communicated to the graphic designer before embarking on a web branding campaign.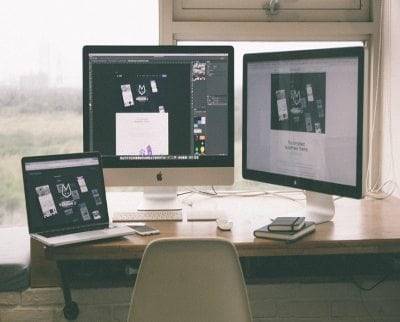 1. What's the Business Name?
In your quest to create the perfect brand, finding the perfect name for your business may do half the work for you. In order to elevate your online presence, your business name should easily translate into a website address such as ABjewels.com.
2. What Do You Stand For?
Articulating what the business stands for goes a long way toward informing brand strategy. A furniture company could frame their mission as "providing affordable luxury", for example. This communicates a desire to not only sell furniture but also to provide comfort at reasonable prices.
3. What's Your Brand Signature?
This can be captured in your logo. A lot of public figures use their personal signatures as company logos since their signatures are considered special and appealing to people. Your logo communicates the mood of your business, whether serious or fun – hard or soft.
4. Who Are Your Target Customers?
There is a need to collect as much information as possible on the target market. Knowledge of the needs and preferences of your target market will inform your online branding strategy. If you are targeting a demographic that loves eating out, then you may want to populate the website with attractive visuals to draw them in. Thorough research of the eating habits of the target group should lead to online menu presentations that will make potential clients salivate.
5. What Is Your X-factor?
Business is all about exceeding the expectations of the customer. Your online branding should deliver that X-factor that separates you from the crowd. Minimum branding standards must be exceeded in order for your brand to be taken seriously.
6. What Else Is Needed?
Once you have established all the above, scan through your list of deliverables and see if there is anything that was left out. When in doubt, you can always employ the services of a web designer to cross-check your needs and tie up any loose ends. If you do not have a web designer, we recommend hiring a competent Graphic design in Kansas City expert online to give your brand a big boost.