All SEO campaigns start with keyword research. You cannot write content for a website if you have no idea what search terms you are looking to rank. Keyword research is essentially entering the people's mind to find out what words they are using to search for what they want. This is how marketing agency Kansas city start off the campaign.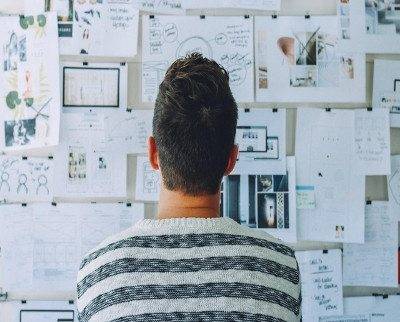 The Definition of Keyword Research
In its purest form, keyword research is the process of building a list of keywords that you would be targeting for your entire SEO campaign. It leads to keyword strategy, the process of making decisions based on the results of the research.
The Importance of Keyword Research
We cannot stress enough that keyword research is a primary step because it is the stage where you get to decide how to set your whole strategy in motion. When you do keyword research, you get yourself closer to the minds of the people who are searching the Internet.
It is a waste of time to try and rank for keywords that nobody uses. The keyword research is considered efficient if you are actually able to utilize the words that a particular sector of the audience is using. When you identify these words, optimizing the website on-page and off-page will flow naturally.
The Basic Steps to Keyword Research
Doing keyword research may vary from one niche to another. It could also differ from one specialist to another. But, whatever the detailed steps may be, they can all be summarized into these three necessary steps.
1.Identify Your Mission
Before you do the actual keyword research, it is essential to establish your identity. What do you want to do? Why are you making a website? What is your business about? What problems are you planning to solve?
The answers to these questions will help you figure out if there are people who are already looking for the kind of services and products you offer. When you know that you have a potential market, you can then devise a plan on how to present yourself as the top choice for the particular solution they are looking for.
2.Come Up with a List
When we say a list, it is not just one list. The first thing to do when you have identified your mission is to get into the minds of your target market.
Start with a rough and unfiltered list. Slowly, refine the list until you come up with a more condensed list of words that are actually more relevant. Use a keyword research tool to find out the necessary data for the keywords in your list. This will help you make a decision on which ones to start using.
3.Create an Amazing Landing Page
A landing page is where your visitors will land when they find you in the results of search engines when they use your keywords. Make it look awesome and make it count. Provide information that is valuable to these visitors.
There are various tools that a successful marketing agency in Kansas City uses to measure the analytics. For example, you can actually measure the number of people that visit and interact with your landing pages. With this data, you can refine your marketing campaign.
The importance of good keyword research cannot be overstated. If you follow the steps laid out here and find an excellent marketing agency to work with, you will be starting on a great path to improve the performance and profits of your business.
If you're looking for a marketing agency in Kansas City, the author if this article recommends Fox Web Creations. Please visit the website at https://www.foxwebcreations.com/ or call at 816-479-5904 for more information or a free consultation.