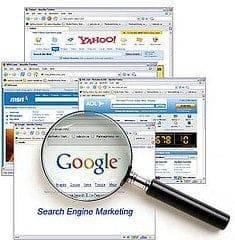 Web designers, like Fox Web Creations, can improve local SEO with a structured design that emphasizes keywords for a location. Companies like roofing contractors, car dealerships and landscape companies rely upon local customers. Therefore, the target audience can be directed to a website for a specific location with Search Engine Optimization. Customers can easily find websites for local businesses that have been categorized by a Search Engine, such as Google Chrome or Internet Explorer. However, the name of a city could generate thousands of search results that include schools, sports teams and government offices.
Locations
When there are several search results, customers may become frustrated because the information is not readily available. The URLs for specific companies may not be listed within the first 20 search results. Therefore, a web designer can make changes to a website that will usually place the URL within the first 10 search results. There is emphasis on significant keywords, which will assist the customers who search with as many significant keywords as possible. For example, if someone needed a local firm for web design, then that person should search with keywords that also included the country, county, city or state. Most computers have an option for setting the search results to a specific location.
Profits
Managers want to connect customers to their websites, which will increase sales volume. Many advertisers may use a Pay-Per-Click (PPC) option that only charges the client a fee if a visitor has been redirected from an advertisement to the business website. However, clients may not get an optimal return on an investment for advertising costs if the visitors to the websites are not local customers who will buy products. Restaurants, groceries and furniture stores rely upon patronage from local customers.
Keywords
The keywords also have significance with regard to the sequence in the search inquiry, such as using the words, Kansas City web design, or the words, web design Kansas City. If someone was trying to find a company for web design, then that person should include the words, web design, before the words, Kansas City. The search results for the words, Kansas City, will usually be much larger than the search results for web design companies that are located in Kansas City. Therefore, the sequence of the words that are placed in the browser will restrict the search results.
Advanced Search
Clients prefer to limit the search results with PPC because the companies only want to pay a fee for potential customers who are redirected to a business website, such as for a local plumber or electrician. Professional web designers can strategically place information in a website, which will improve the ranking for the URL in the search results. Customers may search with the words, web design Kansas City, and quickly find Fox Web Creations because the words, web design, are more specific information about the company than Kansas City. Therefore, websites can be designed to connect the appropriate target audience, such as with local SEO for customers who are in the local area. For more information on these and other topics, please contact us here at Fox Web Creations.