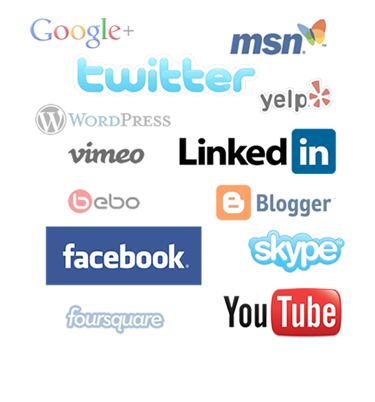 There is no such thing as simply throwing up a pretty website and watching the money roll in anymore. In order to succeed in the cut-throat, dog eat dog world of internet marketing today, you need a bona fide social media marketing plan that is able to scale with your business and change with the landscape. Below are just a few of the reasons why a social media management company is no longer just another option for any business owner who wants to build or maintain a market share over the next decade.
One – Social media brings perhaps the highest return on investment of any online marketing techniques that is available today.
As long as your business can find a cost-effective way to increase the mentions that you receive over major social media platforms, you can count on visitors to your website. Social media does not dictate sales however; this is contingent upon the actual quality of your product or service. Keep in mind though that visibility is absolutely necessary in order to conduct business on the Internet today. You can have the best product or service in the world, but if it never shows up on the major search engines or on major social media, it may as well not exist.
Two – Social media websites and landing pages now work in tandem to provide increased visibility to a business.
In a robust Metropolitan environment such as Kansas City, you must have an appropriate web design in order for anyone to take notice of your product or service. However, and especially if you are a new business, you may have trouble getting that initial visibility bump in the places where people actually look to find new businesses, even if they are local. Social media and the major search engines are where people find businesses that they have not heard of; that is, unless you want to spend all day working the streets as well as trying to administrate a storefront (don't do this).
Your presence on the social media sites will get you your initial visibility. The major search engines "trust" those sites more than they do a new website; therefore, your Facebook page will likely be higher in the search engine rankings than your landing page at first. However, as time goes on, you must have the right kind of web design Kansas City trusts in order to convert these curious eyes into customers. Interestingly enough, the web design you are looking for will include social media optimization that will lead your audience back to your social media pages in a huge, positive feedback loop.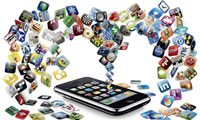 Three – A social media management company will be able to keep you informed of the latest applications that may help to solidify your position in the market.
Applications such as a news feed or a click to call app can also work wonders in helping to cement your reputation online. If you are looking for a company that can help you with social media management as well as web design, then Fox Web Creations may just be the partner that you need for your business.