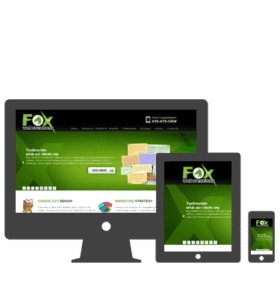 In the domain of internet, a website is the best medium to stay connected with existing customers and reach out to the potential buyers. The number of websites present on the web is overwhelming. To remain visible and sustain in this fierce competition, website owners need to get bootstrapped. They must personalize the content of their website to suit the interests of visitors. Personalization gives them an edge over competition. Also, it helps in reaching to the right set of audiences. This increases their conversions as well.
Here are the best ways of personalizing your website for increased conversions:
Integrate Geo-Location:
In Kansas City, there has been a massive shift in the way people access the internet to find desired information. Website owners are also leveraging developments made in this field. As a matter of fact, geo-location based content has become imperative for Kansas City web development. This facilitates real-time customer engagement to optimize their shopping experiences. With geo-location, you can easily reach out to the potential customers who are only a few meters away from your business and looking for the products or services similar to yours. Here, you need to attract their attention with an aggressive marketing using discounts and deals.
Customize the User Experiences:
In this regard, you should determine the number of times a visitor visits your website. You can personalize the web design for users visiting your site repeatedly. Also, you can create personalized content for first-time visitors. Here, you can use cookies to track the repeated visitors. They must be taken to relevant content on the site. For the first-time users, integrate the contact forms and contact details to facilitate communication.
Integrate Seasonal Changes:
Web development is a specialized field. You need to be innovative and creative with your ideas. To earn more views, visits, and conversions, treat the audiences by making seasonal changes in your website. For instance, when it's Christmas, reflect the festive sentiment in your site. This strategy helps in connecting well with the visitors with personalized Kansas City web development.
Customization of Content:
The content of your website should be personalized to suit the buying habits and trends. Here, you can change the content according to the business hours and other factors. Integrate relevant contact details according to the time of day. Remember, users will gauge the success of the site and contact you according to their convenience. So, it is advisable to personalize the experience every time.
Apart from these strategies, you can also consider personalizing your website according to the source from where the customers come to your pages. The content on these pages must be aligned with the referral sources. These are the factors that you must follow to define the efficacy of Kansas City web development for your business.