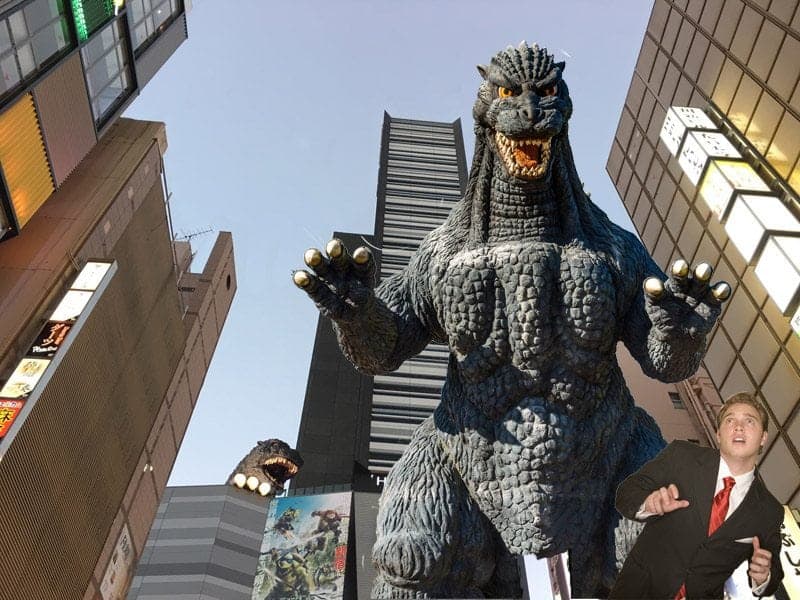 Amazon, much like Donald Trump, is in the news every day for pretty much the same reason—they are both major disrupters—just like the fabled Godzilla!
Of course, you already know this, but what you may not realize is that Amazon's strategy is nothing less than global domination. This may be great news if you are a consumer, but if you are a business owner or manager, Amazon might disrupt your business in ways you never imagined.
According to Chris Petersen, CEO of Fortune 500 consulting firm Integrated Marketing Solutions, "Retailing 'ain't what it used to be.' There is a new global war to create an integrated value chain that creates an unprecedented, differentiated consumer experience. Great time to be a consumer, tough time to be a 'retailer.'"
Petersen recently expressed his opinion on the Retail Customer Experience blog that lists "Amazon's 5 dirty little 'secrets' unfolding in plain sight." I paraphrase some of his findings below and add additional insight directed towards small businesses, since no one is immune from disruption.
Fast Fashion
Amazon has been delivering speed, convenience, and price as key ingredients in every market segment it serves since 1998. These are fundamental factors in Amazon's recipe for success.
Amazon started off by dominating book sales in the last century and most recently has turned to women's fashion with the purchase of Zappos, which Amazon will undoubtedly learn from, and possibly duplicate, beyond shoes into multiple fast-fashion segments for women.
If you are a fashion retailer, it's not easy to compete with well-known competitors–let alone a juggernaut, so maybe it's time to consider opening an Amazon store as another outlet channel for your designs. Better yet, turn your brick-and-mortar apparel business into a "Zappos style" fashion purchase with your very own e-commerce website. Do you want to seriously compete? Consider a customer-centric app that not only provides "hot fashion specials," but also gives customers a virtual dressing room with their body type and picture in real time.
What I'm suggesting is this: No matter how big the competitor, a little creative thinking can help keep your clients coming back for more.
Project Dragon Boat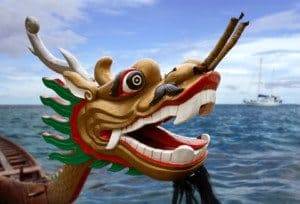 Regardless if Amazon has directly affected your business or not, project Dragon Boat—if it becomes a reality—will likely unsettle retailers all over the globe! Sort of like Elon Musk's ambitious plans to begin colonizing Mars in less than ten years, Amazon is brewing a plan to direct ship from ANY factory to ANY buyer ANYWHERE, which seems rather crazy.
Beyond the amusement of Dana Carvey's character in his over-the-top comedy, The Master of Disguise, the movie illustrates an enigma that sometimes "an idea is so crazy—it might just work!" At this point, if Amazon actually builds a fleet of ships, airplanes and last-mile delivery methods directly to our houses, maybe it will be time to take up Musk's offer and become the first to colonize Mars.
You Are Just Another Pretty Penny—Not!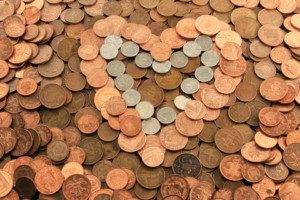 There is something missing in all this endless pursuit to buy for the last possible penny saved—a genuine customer experience that makes you feel valued beyond your ability to purchase.
Amazon's e-tailer approach may satisfy immediate physiological needs, but according to Maslow's Theory of Human Motivation, this form of purchase doesn't begin to address human aspirations that mature beyond an acquisition mindset to a mindset of self-actualization. And it doesn't matter if you reach self-actualization or not, the journey is all about participating in things that make us more human—this necessitates moving beyond product purchases based only on the lowest cost.
It is normal to acquire evolving consumption patterns that give us a greater sense of humanity, expressed through personal relationships.
Local retailers—those that understand how to make their customers feel like they belong to something bigger than themselves—have an innate advantage over impersonal transactions.
Digital-Anything Is Just Another Tool – Learn To Use It Wisely To Grow Your Business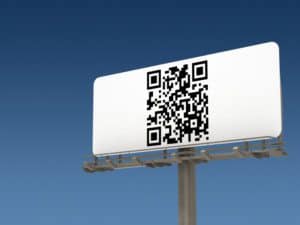 According to Adam Richardson, author of Innovation X: Why a Company's Toughest Problems Are Its Greatest Advantage, personal customer experience is far from dead. As a matter of fact, it needs an on-going transformation to meet the needs of empowered consumers in today's disruptive culture.
Richardson argues that as companies all rise to a certain level of innovative competence, product differentiation is impossible to maintain and becomes marginalized, and that's when buyers begin to judge the entire ownership experience more harshly with increased expectations throughout the life of the product or service.
A virtual shopping experience offers particular shopping conveniences, but for clients that are reaching beyond the acquisition-only mindset, so does a real shopping experience. And it has its own set of rewards that can be more fulfilling than the product purchase alone. If you are a retailer, being local and offering authentic customer experiences will be your best advantage against any e-tailer—even Amazon.
Whatever the paths to purchase are for your customer, regardless if your business is b2b or b2c, it is ultimately connected through a series of customer touch points that define buyers' attitudes toward brands.
Download our new white paper that illustrates what some of the new touch points are, how important they can be for business, and why they increase the likelihood of enhancing the customer experience.