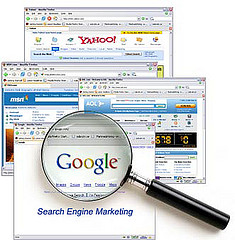 Google essentially is the end all-be all when it comes to the Internet. More individuals perform searches online through Google than all other search engines combined. Due to this, whenever Google decides to make a change to its algorithm it is going to affect just about everyone on the Internet, especially those websites that depend on search engine hits. Search Engine Optimization, or SEO, is a specialty that helps improve the standing of a website on search engines and bring about more potential views and hits. However, as Google continues to change its algorithm it makes it that much more difficult to stay on top of the website and continually alter and adjust the site in order to improve search result standings. The original Google Panda update made drastically changed the websites appearing at the top of search results and caused thousands of websites to actually lose millions of dollars and even close up shop. The second major update from Google came in the form of Google Penguin, which built on the previous algorithm updates. Now, the last Google Penguin 2.0 updates have again changed the game and force those monitoring their own website to alter and adjust the settings in order to build and improve their search results.
One of the largest issues that has gone into effect is the links to home page versus links to inner pages. Back links for a website have always been important, but now Google is penalizing websites that have a large number of links to their home page and not the other pages on the website. Although this comes off as a subtle change it is going to eventually change the way people use the Internet and the website that appear on the top of Google's search results. Continually staying on top of all the changes Google implements on a continual basis is next to impossible, especially for website owners who have other jobs to worry about. Due to this, it is necessary to utilize a company that can alter and design the website to always work the best with the latest Google adjustments.
One of the best companies out there that is capable of improving your website is Fox Web Creations. Fox Web Creations is there to design your website and give you state of the art features, all while staying on top of the latest changes with Google Penguin 2.0. There are all sorts of different changes that went into affect with Google Penguin 2.0, but you're going to find that these different updates are hard to determine on your own, and even when you know what the changes are you might not be able to alter the features on your own. Fox Web Creations is able to do this and help you out every step of the way.
Of course, there is more to your website than just altering your website. Integrating social media and other features into your website is essential. If you don't you are going to miss out on a large number of different features your company can take advantage of. Fox Web Creations services are going to work with every single Internet service your company needs to use, and this is going to make it that much better for your website and the overall company as a whole.