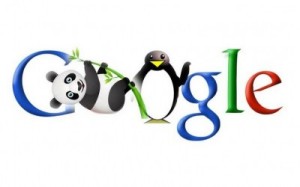 Just when you think you know how to work with the Google Penguin search engine ranking, they change it up again. Penguin 2.0 is the latest addition in Google's fight against black-hat marketing. But what does this update mean for bloggers and web designers like Fox Web Creations?
The newest version is Google's attempt to clean up internet searches and it promises to separate the authorities from the shady marketers. The most recent update took place on May 22, 2013, and the effects are still being seen across the entire internet. With this newest update, your SEO may need a serious overhaul, and here are some of the reasons why.
This Google Penguin update changes the algorithm dealing with different types of web 'spam'. The biggest and most noticeable change will be in the site authority areas. This may help some struggling sites get more recognition from Google by boosting sites with quality content, and knocking out the sites with too much web-spam. Your sites' anchor text is also affected. Penguin is looking closer at the text that is used to link to your site or blog. Too many keywords, or non relevant keywords in your anchor text will hurt, not help your rank.
Paid post and ads on your site are also affected. If your site has paid ads, you must have a disclaimer or use no follow links to the product being advertised. As more sites are hacked through unsecured content management systems (CMS), Google has implemented algorithm changes that may hurt the site-rank, whether the site owner knows of the hack or not. It is recommended that webmasters detect these hacks and update site security to prevent hackers from ruining site rank.
These are just the top 3 changes that are having a major effect on search engine optimization for websites and blogs. The core of Penguin has become stricter when it comes to the many Black Hat tactics that are currently being used by some shady web service providers. If you paid someone to do some SEO on your site a few months ago, you may want to take a real look at what exactly they are doing to improve your rank. Many SEO services use techniques that Google finds to be Black Hat like, doorway pages and keyword stuffing. Use extreme caution to ensure that these tactics have not been used on your site.
With some effort, any hit your sites have taken can be overcome. The first thing a good SEO company will do is check your site for Black Hat tactics and eliminate them right away. The next step is to build organic links. A professional search engine optimization firm will optimize the good content and build on optimization of the site content. A simple link audit can give webmasters important insight on what key links should be utilized and the ones that should be removed, to bring your site up to authority level.
The most important thing to keep in mind with the Google updates is to keep your niche content carefully focused on the sites main purpose. To insure optimal return on investment, make sure to hire an authority on SEO like Fox Web Creations to work on optimizing your site, or blog, because we understand the Google changes and do not use shady tactics. Please feel free to contact us for more information on optimizing your website.