Google's latest Penguin update cracked down on unnatural link building tactics, causing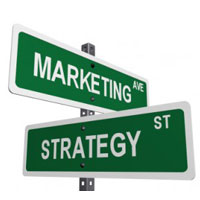 many webmasters to panic and start removing "bad" links from their sites. However, rushing into this process can do more harm to your site than good. Before paring down your precious network of backlinks, it's essential to know what kinds of links are truly "toxic" and could potentially be harming your placement in SERPs.
Reasons for Removal
There are several things to look for before beginning to remove backlinks to your site:
• Irrelevant, low value or spammy content. Sites that have little to do with yours or exist solely as "link farms" will inevitably reflect poorly on your site, thus driving down page rankings.
• Sites with offensive content such as pornography, illegitimate ads for drugs and sites that are obviously running scams.
• Excessive exact match anchor text sounds unnatural and looks bad to search engines. Google looks for links that show others are sending their visitors to you because they think your content is worth reading, not because you asked for a keyword-heavy link back to a specific page.
• You've received link warnings from Google. These messages indicate that Google has a problem with one or more links pointing to your site. Identifying and removing these links before they lead to a manual penalty is important to maintaining your search engine rankings.
Removal Tips and Tricks
Many tools exist to gather information about which sites are linking to yours and which links may potentially pose SEO problems. Automated programs should only be used to build a list of existing backlinks. No computer can tell you for sure if a link is good or not, meaning that once you have the list, it's up to you to go through it and determine which links are worth keeping. If your link network is extensive, hiring a company that handles web design in Kansas City takes the hassle out of checking each link individually.
Checking links is essential. Systematically dumping every link that looks suspicious will likely do more harm than good. You've spent a lot of time building your link network, and you want to hold onto the quality links that are boosting your search engine rankings.
When you do find links that are damaging your site, send a polite email to the webmaster of the linking location with a request for link removal. Be sure to indicate that you aren't denouncing or attacking their site; just that you'd prefer your link no longer be used. Keep track of who responds and who doesn't so you know when the links have been taken down.
Removing bad quality backlinks can help your site recover from Google's algorithm changes and ensures a stronger network of relevant, interesting links from authoritative sites. Link building is an ongoing process that Fox Web Creations can help you with. Our Kansas City Search Engine Optimization company offers search engine optimization services designed to get your site the best possible placement no matter what Google dishes out.