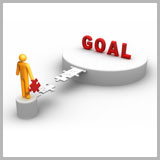 Given the production trend of millions of websites emerging worldwide, and with entrepreneurs and web developers searching for the latest and greatest techniques for attracting more visitors to their websites, a large number of newer designs and strategies are being implemented. Web designing has always been a creative platform from which web developers can shine, and the competition for visitors is constantly changing and improving. There are many new trends that are really taking over the marketing scenes in web development circles. Our Kansas City web design firm recognizes the importance of always keeping up with changing developments regarding the latest of the technologically advanced portable devices, such as smartphones, tablets and laptops. Therefore, Fox Web Creations, a leading web design firm in Kansas City, has evolved layouts which are responsive to the type of device the website is being viewed on. When viewing a website on a phone, the layout will be customized to that of the phone's web browser, and the same will apply to laptops and tablets.
New Background Options
Fox Web Creations can also beautifully incorporate an entire photo into the background of a webpage's design. This design option enables the developers to grasp the visitor's attention and focus it towards what the theme is intended to be, as well as intriguing with what the website intends to portray. For example, a multiple sports site can have all sorts of sports memorabilia shown on a page's background, which will remain still despite scrolling down while reading the contents within that page. This Kansas City web design firm will be able to incorporate the background of the page while simultaneously making reading the contents easy due to choosing the proper font and colors. Fox Web Creations also offers the newly popular option of slightly transparent backgrounds so that more of the thematic image behind the content can still be seen.
Social Media Advances
There is no doubt about the fact that social media websites are taking the World Wide Web by a storm. Nearly all types of casual and even formal communications can now be conducted through social networking sites. Many social media websites also allow the individuals to have their own wall space, similar to a blog — except it is an archive of what they share within their own networked group, as opposed to something just about anyone on the Internet can access. One of the most rapidly evolving web design trends are the social media badge features. Social media badges allow social media website users to share the stories they read throughout the day with those in their network. Fox Web Creations can strategically implement social media badges into websites where it will be most noticeable and appealing and grab the attention of additional viewers through social media sharing.
Infinite Scrolling
Infinite scrolling has made reading message boards, forums, comments and reviews much easier. Instead of having to click into different pages to retrieve the contents on the same topic, the user can continue scrolling down until there is no more information to read. This saves the user from needless frustration, and can help avoid users missing important information that may be cut off at the end of a page. Infinite scrolling has also been implemented into many social media platforms to allow users to scroll through each of their networked users' statuses or blog posts.
Open Source Technology
Open source technology enables end users and developers to get an insight into the blueprint and makeup codes of specific software, programs and websites — open source programs are also available to everyone without licencing agreements, so they can be openly shared and modified by users. This feature allows for crowd sourcing answers to programming or technical issues, as well as feature or plug in addition. Open source technology enables all users to get an understanding of how their utilizing product has come to be productive and is used. If you are interested in having a modern website created for your business, please contact us here at Fox Web Creations.