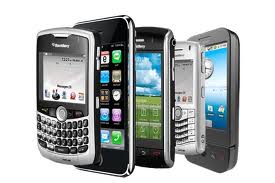 It used to be that a business only needed a good website to be visible in the Internet world. Then social media came along and added another dimension to marketing. Now, with mobile browsing and eCommerce on the rise, any business that wants to stay ahead of the competition needs a solid mobile strategy.
Mobile Has Exploded
In just a few short years, mobile has gone from nonexistent to a major player in the business world. According to Moz.com, mobile usage in 2012 was twelve times the amount of total Internet usage in 2000. Just about every major technology vendor has a Smartphone or tablet on the market, so as competition heats up, prices will continue to go down. The lower the price, the more accessible the technology, meaning that your customers may soon be more likely to access your site from their favorite coffee shops than from their home computers.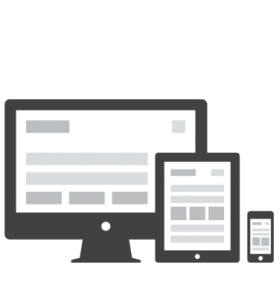 Web Consumption is Changing
The changing face of mobile browsing means that businesses have to adapt. If you don't have a mobile website, it's time to get one. The design should focus on ease of use, fast load time and a responsive web design that can adapt to the screen size of any mobile device. Speed is essential since mobile web sessions tend to be shorter than those conducted from a PC. People want to find what they're looking for and move on to the next task without hassle.
eCommerce is Growing
The speed and flexibility of mobile technology is opening up new doors for businesses looking to expand the market for their products and services. You're no longer limited to selling to people while they're browsing your site at home. Customers are now using their tablets to shop wherever they happen to be. Many others turn to their Smartphones to help them make purchasing decisions while in brick-and-mortar stores. This hybridization of mobile and "real life" shopping gives you the opportunity to expand your market to a growing group of people who rely on mobile to discover new businesses, browse sites and make purchases from a variety of locations.
Mobile Marketing Reaches New Audiences
Young people make up the majority of mobile users, meaning that your inherently mobile customer base is in a demographic that is likely to respond to creative advertising. Consider offering exclusive mobile content such as coupons that can be redeemed in-store from mobile devices. Young mobile users are also very active on social media, making sites such as Facebook and Twitter a gold mine for mobile marketing. Announcing limited-time-only sales and discounts on these platforms grabs attention and can drive customers to both your website and your physical location.
If you're new to the mobile game, Fox Web Creations can help you get started with a site design that offers a good return on your investment by giving your customers the best possible mobile experience. Find reliable web design in Kansas City to get your business going in the mobile market.