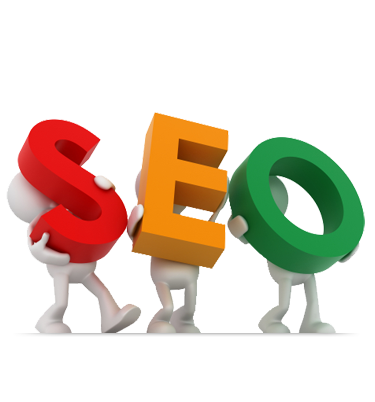 Staggering numbers from worldwide networking leader Cisco Systems predict a six-fold increase in global traffic on the Internet, highlighting the increasingly important role online marketing and internet advertising will play for businesses large and small as consumers increasingly move online to do both shopping and "Windows shopping". Cisco released its Visual Networking Index (VNI) Forecast for 2007-2012 on June 16th, which predicts that we will see a 600% increase in Internet traffic by 2012. Cisco's VNI projections predicts that Internet traffic will double roughly every two years as a result of "a combined annual growth rate of 46 p
The key component in this surge of Internet traffic will be video streaming. Cisco predicts that by 2012, "video traffic alone will be 400 times the traffic carried over the U.S. portion of the Internet in 2000. Increasingly, marketing agencies and advertisers are moving off traditional media and moving online to exploit the consumer movement to the Internet. Significantly, much of this consumer movement online will result from the increasing tendency of consumers to access the Internet from handheld mobile devices – a trend that will only increase as RIM, Nokia and other cellular phone and mobile device manufacturers move to keep pace with Apple that just recently released its next-generation 3G iPhone.
Cisco is predicting that mobile data will roughly double each year from 2008 to 2012, highlighting the importance that mobile search will play in an emerging digital economy. Jupiter Research, a leader in online research analysis, has projected that annual revenue from mobile search revenues are expected to hit $US4.8 billion dollars annually by 2013.
As technologies converge, the driver behind these anticipated huge jumps in online advertising and mobile search numbers is – not surprisingly for those who have been tracking the emerging technologies of Web 2.0 – local search. Jupiter predicts that in the emerging digital economy, local search will be the most popular service amongst all advertisers and will attract 40% of all mobile search ad spending between 2008 and 2013.
The convergence of technologies that is fostering the growth in mobile search, and particularly local search, was illustrated by Google CEO, Eric Schmidt. Sitting down for a much-publicized interview with CNBC's Maria Bartiromo earlier this spring, the head of the search engine giant touted how improvements in mobile search capabilities on advanced mobile handhelds (such as the BlackBerry or Apple's iPhone) combined with advances in Google Maps and Google's local search capabilities are making real time, and precise geopraphic local search a reality.
"(W)henever I fly somewhere," Schmidt told CNBC, "I open up … my iPhone or my BlackBerry, and, boom, there's everything in my world as I've landed in a country I've never been in. It's a remarkable achievement." Schmidt notes that Google has been tracking the huge increase in use of Google Maps local search technology. "(T)here's been a huge increase in maps, Google Maps, hugely successful," Dr. Schmidt reports. "(W)hen I want to go to the equivalent of a Starbucks, I just type "Starbucks," it says it's over there. For me, that's just a huge–a huge improvement. And that service is available almost everywhere in the world."
What is common practice for Google's high-flying and technologically enriched CEO is increasingly becoming commonplace for the digital consumer on the street. The predicted growth in internet traffic, together with the radical shift of advertising dollars to online marketing and the growing tendency of Internet-savvy consumers to take up mobile search, clearly forecast where commerce and e-commerce is headed. While there may still be local niche markets that depend on foot traffic to drive their business, increasingly it is a company's digital footprint that drives customer traffic to its online site or storefront. And the vehicle driving that electronic traffic is mobile search. As online traffic balloons between now and 2012, the importance on local search, mobile search and online marketing will also balloon.