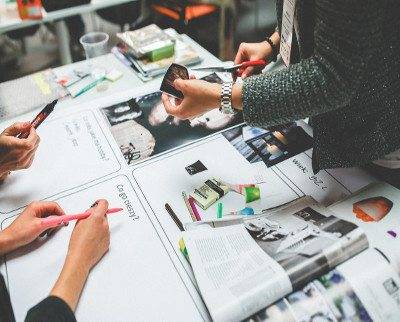 The Smartphone boom in the past decade has simply exponentially increased the site hits websites garner each day. Consumers today are more comfortable than ever in picking up their phone to look up a product or service provider. As business you must capture this large base of potential consumers. Studies show that an engaging website with stellar content is the perfect way to achieve this.
Fortuitously, a talented Kansas City web designer can optimize your site and make it more attractive for your clients. This write-up further details why web design has become the need of the hour for businesses nowadays.
Users now demand fast loading sites
Most consumers have high speed internet plans, even so they have little patience for a slow-loading page. If your portal has several pages filled with lots of content and images or videos, then you may find that your site loads very slowly. The problem remains that the moment users find a slow-loading page or unresponsive pages; they simply flitter off to a competitor's site. This is the primary reason why web design is imperative for your business website.
A skilled designer shall consolidate the content on your portal, effectively increasing its efficacy. Your site shall be informative without being dull and shall be able to attract more clients than ever.
You must attract and engage consumers
Long hours of gazing at computer screens and less time pursuing physical activities have ensured that people today have shorter attention spans than ever before. This coupled with the fact that the online marketplace is teeming with your competitors, invariably means that your site must stand out to get noticed. Search engine optimization and the right kind of marketing can bring people to your portal.
However, only spectacular web design can make them stay. You must devise a plan to offer your potential clients inspired design that is graced by carefully curated content. Your main motive must be to attract users only to encapsulate them with a portal that is beautifully designed to offer information that the client has been seeking extensively from search results.
Websites must be adaptable to every device
While some people prefer to peruse through shopping catalogues in their smart phones over their morning coffee; others may swiftly look up a local handyman on their work computer. Every individual uses various devices to look up websites and businesses online. Be it a tablet, desktop, laptop or Iphone, your website should be graced with the adaptability to function on each device.
Extensive research has highlighted the fact that a lot of entrepreneurs remain unaware of the great potential an optimized site holds. Small businesses can especially profit from hiring a Kansas City web designer to give their portal a complete overhaul!