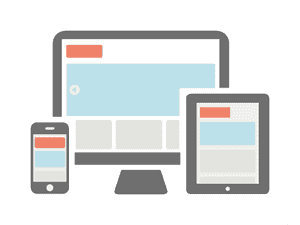 With so many websites coming up every day in the digital space, there is massive competition for online businesses to attract and retain their customers. One of the best and most trusted ways to facilitate more traffic coming into your website is to improve your UX design. Your customers should be at the center of your design and all the other elements should contribute to making your site customer-focused. If you're looking for the best Kansas City website design services, here are 5 important tips to keep in mind:
Use A Simple Layout:
Website trends have undergone massive transformations over the last few years. However, a simple layout is the element that should be intrinsically integrated into the design. Remove all the clutter from your web pages and follow a well-defined content strategy. The information architecture needs to be flawless and there must be sufficient white space on all your pages. Here, you can opt for card-based layouts for clarity in terms of both content and design. The site should be easy to navigate, with easy search functionality.
Add Ample and Relevant Information:
Adding a lot of useful information and resources on your web pages can attract your readers and keep them engaged on your pages. Focus on your own niche and create a lot of informative content in the form of blogs, articles, guides, infographics, and videos. Integrating audience-specific content on your pages can immensely help to improve the usability of your website and its SEO rankings.
Test the Landing Pages:
Landing pages can help a great deal in identifying the needs and expectations of your targeted audiences. Hence, try different designs and content on your landing pages and take them through A/B testing. This will give you valuable insights about the best layout to use on your website. Also, it takes your message to diversified segments of users. A professional Kansas City website design agency can offer specialized services including A/B tests.
Opt for A Responsive Design:
In an era when more than 80% users are accessing the internet through their smartphones, you need a responsive website to connect with them. Making a site responsive means that it will work seamlessly on every screen size across multiple devices. When your users find it easy to connect with your products and services, even on-the-go, they will be more loyal to your company.
Work On Web-Page Loading Speed:
A slow loading website will frustrate your visitors and they will immediately move on to the next best web result. Ideally, your website shouldn't take more than 3 seconds to load. If your site is taking too long, you could be at major risk of losing prospects. Your web development team should constantly work towards making your website efficient and quick for all devices.
These are the top factors to be considered for a flawless web design with an improved UX element. Hiring an expert Kansas City website design agency to create such websites for your business will surely boost your sales.