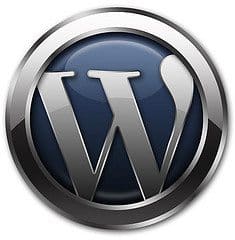 As a Kansas City web design and marketing company, Fox Web Creations makes websites for our customers, all the way from the front-end to the back-end. The front end is to help our customers present their business nicely and professionally, while the back-end is to help them edit their websites easily and quickly.
WordPress, a software framework, is one of our preferred choices for building the back-end. Web designers at Fox Web Creations are excited about its new release this month. This new version (v. 4.3), "Billie", named for jazz singer Billie Holiday, integrates five novel features, aimed to improve every user's web editing experience.
Menus in the Customizer
Menus are critical to a website. A good menu can keep readers engaged and make them stay longer on your website. The new menu customization feature allows you to change the menus by simply drag-and-drop, and more importantly, you can preview the website while you are making those changes. In computing, this feature is called "What You See Is What You Get (WYSIWYG)" and is a principle of user interface design. With this feature, web editing can be greatly accelerated, because users no longer need to constantly switch between the editing page and their website page.
Formatting Shortcuts
Feeling tired in editing the font, the size, the color and everything of your website content? Try the new formatting shortcuts. With this feature, your hands are now be freed from mouse clicks while typing. For example, you can use Ctrl+b (Command+b for Mac users) to make the text bold, Ctrl+i to make it italic, Alt+Shift+2 to use the Heading 2 font, Alt+Shift+3 to use the Heading 3 font, and so on. With these key combinations, you can type your web content at the full speed while maintaining clean and tidy text.
Site Icons

Showing your brand icon on your website is an economical and efficient way to advertise your brand. With the site icon feature, you can now insert your brand icon onto the corner of the browser tabs, so it shows up on the bookmark lists and the mobile device home screens of your readers.
Better Passwords
As a web design company, one thing we like about WordPress is that it is secure. It provides several layers of protections such as restricted access to the database (where web contents are stored) and encrypted connections to the administration area. To enhance these existing security features, WordPress has released a new tool to help users generate strong passwords, defending against unauthorized access to the back-end of your website.
Mobile Friendly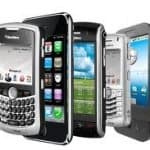 Needless to say, all the features above are mobile friendly. The mobile and tablet feature is updated to be fast and concise, providing a responsive web design interface. This means that your website will be easily accessible from various devices, and while it is simpler to make edits on a computer, the mobile interface will allow you a wider variety of control when making edits from another location.
Want to know more?
If you are interested in having a website for your business or personal use and don't know where to start, contact us here at Fox Web Creations, a leading web design company in Kansas City.