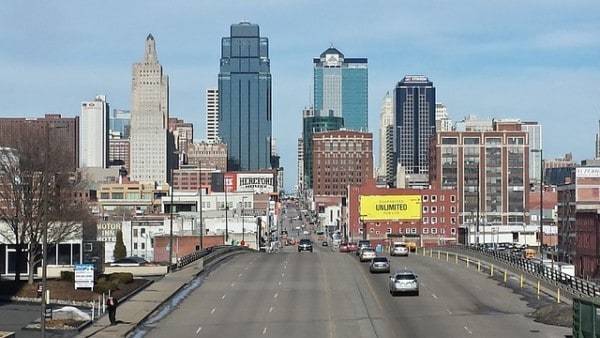 Kansas City is not just about food and music. In addition to its traditional barbecue and love of jazz, Missouri's largest city boasts a world-class art institution, the Nelson-Atkins Museum of Art, and a moving tribute to Afro-American history at Negro Leagues. Baseball Museum. The historic Country Club Plaza, of Spanish influence, is the first commercial center of the country and the most elegant. As for the Kauffman Center for the Performing Arts, its architecture is breathtaking. That said, despite all that Kansas City has to offer, it's hard to resist the lure of great music resonating in all directions or the divine taste of the tender smoked meat in the sauce. To help you discover Kansas City through the eyes of its inhabitants, we asked them for some advice. Here are some of their favorite addresses.
Everybody aboard
The West Bottoms district, once home to cattle pens, is at the confluence of the Kansas and Missouri Rivers. It is therefore entirely logical that there is today The Ship, a bar on the theme of navigation dating from the time of Prohibition. Transformed into an artist's haunt, it is known to be a little rough formwork and to accommodate people from all walks of life. Kansas City's colorful nightlife was only partially touched by the 1919 law that banned alcohol. Instead, "Paris des Plaines" has cultivated an individual tolerance towards drink and festive evenings. On the course, enjoy cocktails in old (or current) illegal bars, brothels and places of debauchery.
We do not laugh with the meat
One of Kansas City's leading "barbecue capitals," Kansas City offers unique, excellent meats that are often subject to heated debate. "If you ask for barbecue advice, everyone in Kansas City will give you a different opinion," we were warned. Everyone has his pet and waiting for one thing: you talk about it. Historic establishment of the "King of chops," a few blocks from the old municipal stadium, Arthur Bryant's restaurant has attracted since 1958 dignitaries and political figures to its Formica tables to enjoy without manners a dish of pork ribs with the bread. Another must-have in Kansas City, the Gates BBQ family restaurant, founded in 1946, is located on Brooklyn Avenue. Gates's regulars recommend his "burnt ends" sandwich, tasty pieces of breast. The secret? The meat is minced and not cut into cubes, to reach a proportion of ideal sauce.
See you in the creative district
In the Crossroads Arts District, there are 150 galleries and artists' studios alongside trendy shops and trendy restaurants in pedestrian streets of downtown Kansas City that once housed factories and warehouses. Since 2016 and the commissioning of the new free streetcar, the KC Streetcar, this neighborhood that was a peaceful, creative and bohemian enclave has become a tourist destination. A true institution of the industry, YJ's Snack Bar can count on a dedicated clientele because of the support it brings to local musicians and artists, as well as its full and nourishing menu of "world cuisine" inspired by the owner's travels, such as Mayan tostadas and banana leaves. After staying at the same place since 1927, YJ's (short for "Young Johnny's") has recently shifted a few blocks away into a larger but equally eclectic space. Times change, as Bob Dylan sang.
Let the show begin
Jazz Club of the American Jazz Museum, the Blue Room takes its name from one of the most famous nightclubs of the 18th & Vine historic district. Locals appreciate it for its exceptional shows and walls adorned with memories of the city's rich musical past. In the Crossroads neighborhood, the Green Lady Lounge is also one of the new kids on the local scene. Yet, with its period candlesticks, red curtains and waiters in suit and tie, this jazz club very primed seems straight out of the golden age of the city. For a less refined but equally melodious experience, the regulars are raving about The Phoenix. A former underground bar, this unpretentious establishment offers a particularly popular happy hour on Friday evenings, as well as weekend jazz brunch.
Visit our office in Kansas City