As part of our ongoing campaign to increase the availability of interesting information and great infographics about our fair city, Fox Web Creations presents 'Kansas City At A Glance' with lots of interesting details from the 2011 American Community Survey and the US Census. This time we focus on some details about the Kansas City area and the people who live here. From education and work to income and housing, we present another look at Americas' Heartland, the Greater Kansas City Area!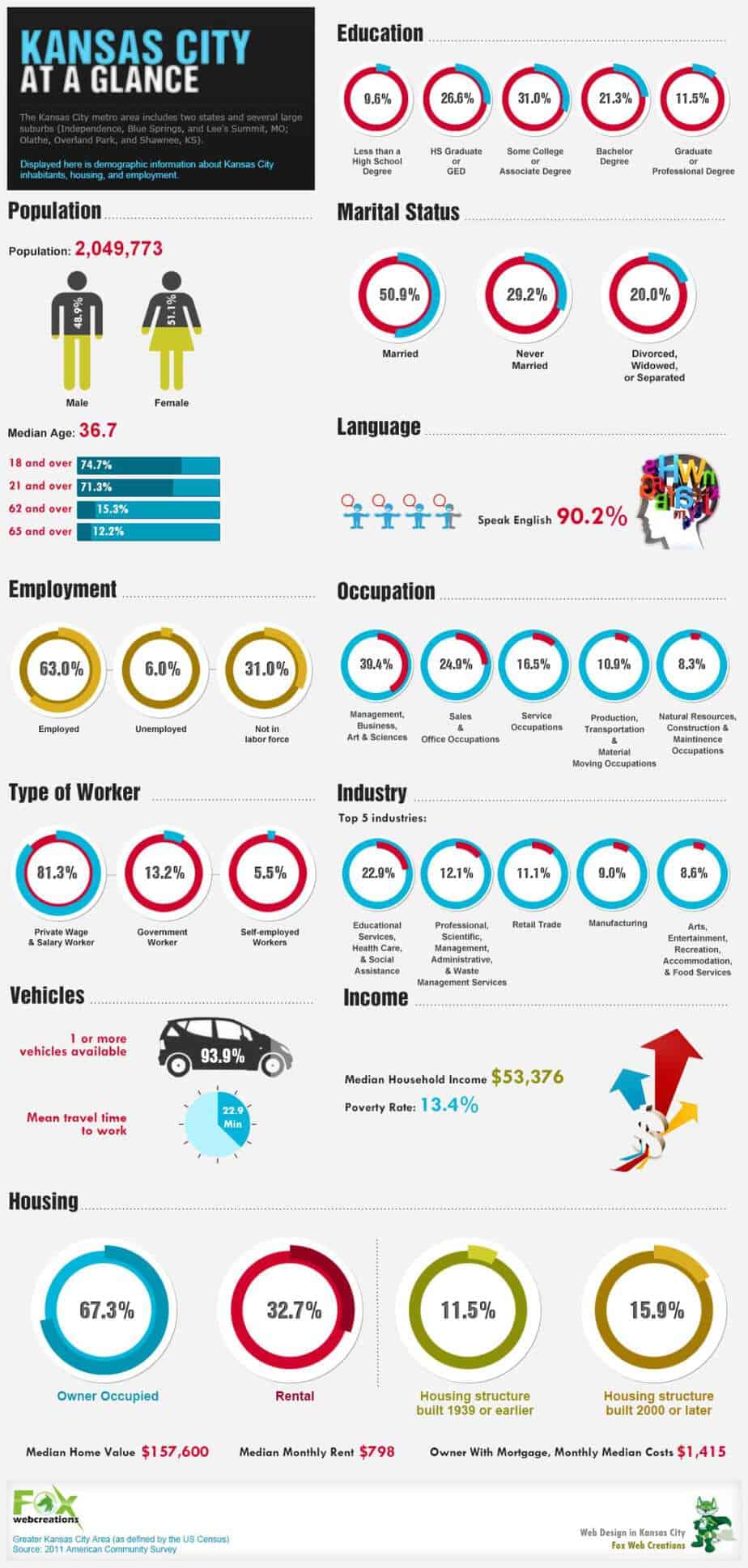 Grab the embed code and paste it to your website
Feel free to use the infographic above on your website, however, the license we grant you requires that you properly and correctly attribute the work to us with a link back to our website by using the following embed code.