Being based in Kansas City, Missouri has been great for us here at Fox Web Creations. The city is interesting and full of a rich history. We are starting a series of infographics, and thought that our home base would be a great place to start! So take a look and learn a little more about Kansas City, and feel free to share this with anyone you think might want to know a little more about "the Paris of the Plains," there are instructions at the bottom.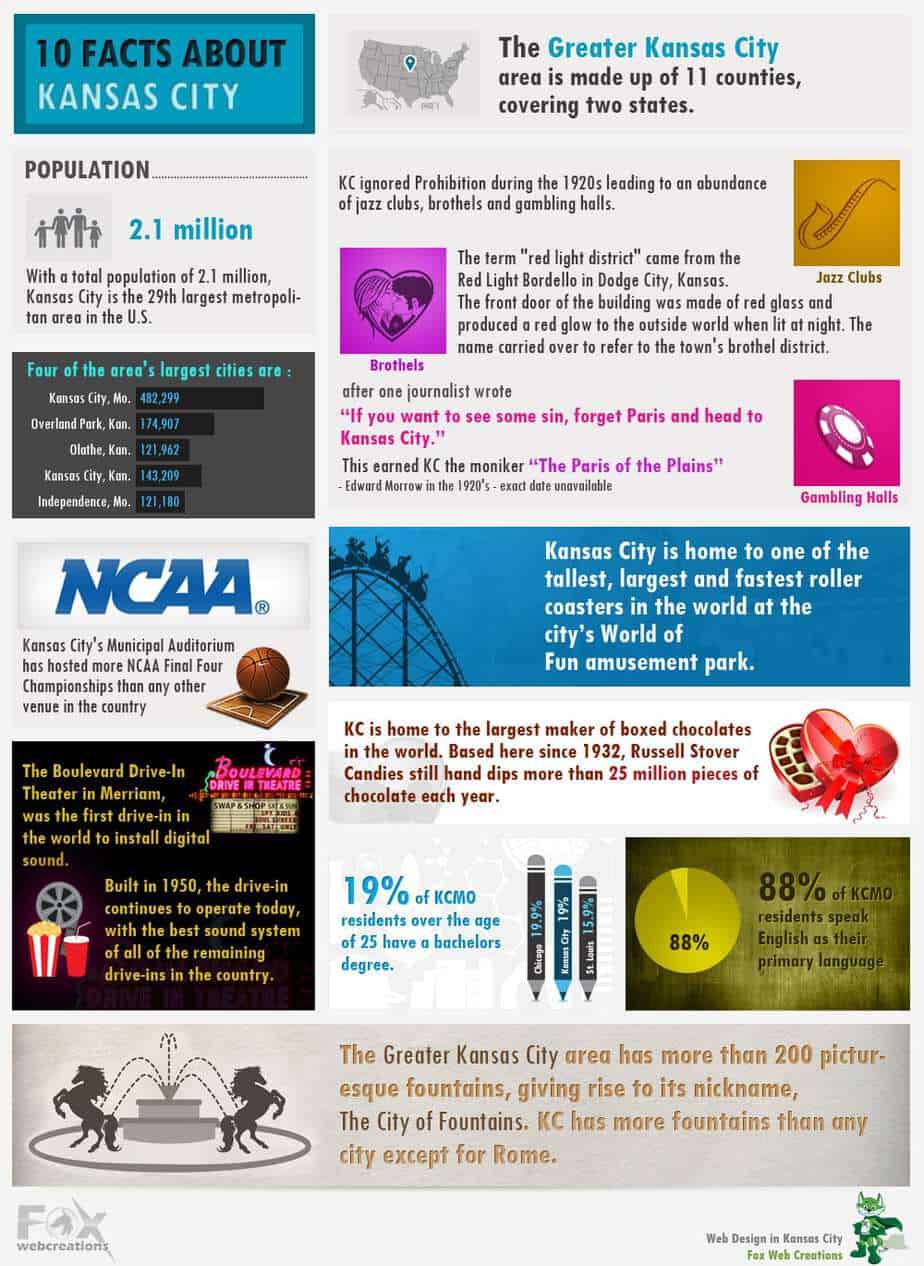 Grab the embed code and paste it to your website
Feel free to use the infographic above on your website, however, the license we grant you requires that you properly and correctly attribute the work to us with a link back to our website by using the following embed code.