Digital Signage users know that the implementation process can be long and tedious, even worse, like something akin to a moving target that is as allusive as shooting clouds in the sky! It's time to understand why this is often the case and what you can do about it.
It's not hard to recite hundreds of examples on how adding a digital signage network to an organization's communications mix can reap a variety of rewards, including increased awareness, decreased printing costs, and instant dissemination of helpful information with a high degree of relevancy. As a matter of fact, the benefits are as diverse as the breadth of applications for digital signage.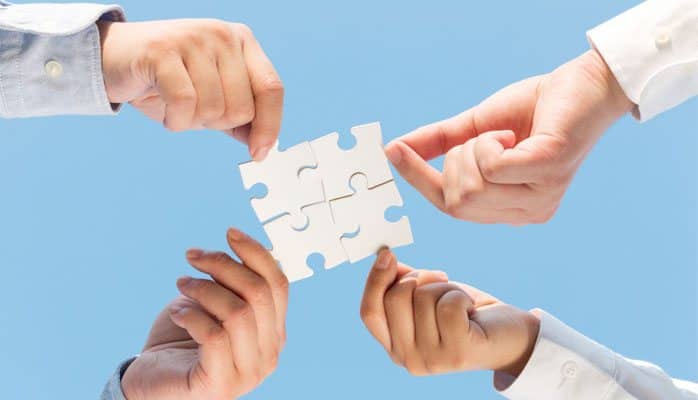 Of course, none of this happens automatically, but often we act like it does. Hanging a digital display on the wall and throwing up a few pictures is not likely to reach anyone's communication goals. It will likely become just another sign to ignore that generates only more background noise. A digital sign strategy that meets specific goals requires a team effort with key stakeholders at the table. Most often, a digital signage catastrophe is in the making without the collaboration of experienced mentors in the fields of AV and IT technology, project management, finance, marketing, and business leadership to guide the launch process.
Corporations, retailers, government agencies, hoteliers and building management firms, to name a few, are relying increasingly on digital signage vendor/partners to advance their communications goals to help circumvent potential pitfalls.
Frequently, organizations that are new to digital signage encounter unanticipated problems that waste both time and money and could have been avoided with a little foreknowledge and planning. How do I know this? Simply by observing too many digital signage failures over the last 18 years. As the old clichés go, "Fail to plan, plan to fail," and another one of my favorites, "You don't know what you don't know."
To help your organization reach digital signage success—however one may define and measure success—I suggest this seven-step process that will make the digital signage planning and rollout experience much more smooth and rewarding.
Preparation – Do Your Homework & Draft a Vision
Digital signs can be used in so many ways, e.g., wayfinding, interactive informational kiosks, menu boards, reader boards, and digital door cards, just to name a few. For any application to be successful, a clear, concise, and realistic purpose must be set before all of the necessary pieces to the digital signage puzzle are assembled to achieve the intended result. It's pretty hard to put a puzzle together if you don't know what it's supposed to look like.
Approach – Creating Sizzle, Bacon, or Dessert?
Some approaches may involve revenue generation by creating buzz with advertising or a consumer experience. Others approaches may fo­cus on communicating useful information to the public with visual impact. Still others may aim to set a mood for an environment or some self-serve process. But whatever the approach or combination thereof happens to be, investing the time, effort and forethought to develop a plan that achieves what's desired is necessary to succeed.
Discovery – Do More Homework & Test Your Ideas
Through an extensive discovery process, creative staff and managers identify the Brand Purpose. This is the final collaborative phase before the assembly process begins that explains and then demonstrates the purpose of your customer's digital experience. This is the phase to beta test ideas before expending larger sums of time and effort into building a system. This is doubly true if your digital signage strategy has a strong marketing component.
Content Design – Don't Be Boring
It's important to keep content relevant to the situation. This is at the core of digital signage success. Failure to do so can derail otherwise well-executed campaigns. Too often, not enough effort is given to keeping content fresh, up to date, appealing or engaging. To achieve those goals requires someone—either internally or a skilled third-party provider—to take responsibility for content and its effect on the audience. Failing to do so will condemn a digital sign to the performance of print media because the public eventually will lose inter­est as stale messaging pushes the sign out of mind.
Solution Design – Experience Matters
Regardless of the technical ability of system designers, their experience in designing digital signage systems makes a big difference when it comes to specifying the right mix of components, which will have a major impact on the next phase—implementation. For example, if someone specifies consumer-grade monitors that are not engineered to be mounted in portrait mode, nor designed to run the long hours of commercial operations—you will likely face displays that will overheat, develop pixel sag, and become unreliable.
Implementation – Time to Get Your Hands Dirty
Don't make this mistake: not giving much thought to sign placement. The physical locations and deployment of digital signage displays, players, cabling and other elements is an important consideration. An experienced digital signage integrator can expedite the process. However, it is important that the integrator is aligned with the central purpose driving the use of the technology. It is also important that the integrator brings to the project the ability to act as a general contractor. Modification of walls, studs, electrical service and even plumbing may be required to deploy signs where need­ed. In these instances, having skilled tradesmen who can make necessary building modifications and take care of all of those unplanned "surprises" can keep a digital signage installation on track and on budget.
Repeat – The Cycle of Success
OK—You now have created and deployed a system that can be A/B tested, measured and tweaked to your heart's content. Repeating the above steps will allow you to see where improvement can occur as well as what works better for your situation. Share stories of success and failures with key stakeholders. Let the system be a catalyst for change and communication improvement.
So there you have it—the seven steps to digital signage nirvana. It's important to shake off the common "a slide show is good enough" mentality—it's not an effective strategy for creating the wow factor that drives a better customer experience. Given your willingness to work through each step without taking shortcuts that derail the original vision, your team can be successful with digital signage