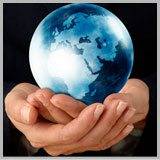 Since the inception of the iPhone in 2008, thousands of iPhone apps have been developed, and thousands of iPhone apps are in development. Some have been successful. Many have failed due to mediocrity or a lack of promised functionality. If you are considering an iPhone app for your business, you want it to be successful. Successful app development requires thoughtful planning from the start.
Before engaging the services of a Kansas City iPhone app developer such as Fox Web Creations, answer these questions:
What will an iPhone app do for your company?
Before you invest in iPhone app development in Kansas City, you should assess your need for an app. What problem or issue exists within your company that could be addressed with an iPhone app? You should view app development as a business tool, not as a bandwagon with a seat for you.
What will your iPhone app achieve?
This is different from the previous question. That question involves the problem to be solved. This question asks how Kansas City iPhone apps can solve that problem. Determine whether your app needs will encourage users to buy something, which requires in-app purchase functionality, or to do something, such as drive new customers to your website. Think about how your app should look, including graphics, color scheme, and logo.
What is your business case for developing an iPhone app?
You should make reasonable projections of how an iPhone app will improve your bottom line. Kansas City iPhone app developers do not work for free. Consider the cost of the app developer and your company staff costs. Determine whether your app will be paid or free. Paid apps generally have a larger download volume in the first twenty-four hours after release because Apple features paid apps in their Apple Store search function. For free apps, make reasonable projections of the additional revenue that will be generated over the long term.
How does an iPhone app for your Kansas City business support your marketing strategy?
Review your marketing strategy. Determine how an iPhone app will support that strategy. If your company has a website, you want your iPhone app to complement the website, not compete with it. An iPhone app may replace a current component of your marketing strategy, thereby improving the business case for the app development.
How will you devote the resources and commitment required to support an iPhone app?
Your job has just begun when you hire an app developer. Someone in your company will be involved throughout the process to make sure the app looks right, works correctly, and is user-friendly. After your app is released, you will have to continuously refresh the content and update the information. Your app developer knows app development, but you know how your customers will use iPhone apps from your Kansas City business.
How will you demonstrate that your iPhone app is a success?
There are many analytics tools available to measure usage of iPhone apps. You will want to consider the frequency of download and use of your app, how deep into your app customers are going and how much time users are spending on your app. Monitor these metrics against new product releases, promotional events and other business generation strategies to determine how to make your app work best for your company.
You may not be able to answer all of these questions on your own. Your app development team will assist you in making good decisions from the start and through the entire process in order to maximize the success of your app, and Fox Web Creations can help you in that process. Please feel free to contact us for more information, we would be happy to discuss you options with you.