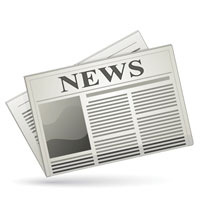 After Oscar in August and Basie in October, December brings us Parker, the 3.8 version of WordPress. Now available for update from your existing WordPress dashboard or as a new download, Parker has a new feel exemplifying its namesake, Charlie Parker, the jazz icon whose body of work epitomized the artist as an intellectual.
Fox Web Creations took a look at this new version and is ready to report. As a major Kansas City WordPress Designer, we know what we wanted to see in this new version and we're happy to say our wish list has mostly been granted. Version 4.0 will be coming out within the next year or so and this incremental version is a good sign of what's to come for Kansas City web design.
The first big change with version 3.8 is color. Grey and all its gradients are gone from the admin dashboard. The dashboard also has a fresh design, giving an uncluttered look that will let us Kansas City WordPress Designers do our work much more easily.
The typography has also changed with the adoption of the Open Sans typeface. Optimized for both mobile and desktop viewing, this typeface continues this version's trend toward a clean fresh look. The new version has also added eight admin color schemes selectable from your WordPress profile page. Visual contrast has also been tweaked to make the interface easy to navigate and a pleasure to read.
Theme management has also been improved with this version. You can take a look at all the themes available at a glance, examine one in more detail and then flip back to the theme overview. WordPress web design in Kansas City has never been this easy when it comes to choices for color themes.
WordPress icons were changed in this version from pixel-based to vector-based. Page loading is much quicker and icons scale much better with vector-based icons. The icons even appear sharper on the screen.
The new default theme is a beaut. Twenty Fourteen is a strikingly simple design that makes your site look like a magazine. Featured content can be configured on your home page by grid or by slider. Two different page templates for Twenty Fourteen and three widget areas let you customize this default theme a great deal.
Incorporating widgets has always been tiresome. WordPress widget management has been improved and streamlined with this version. On a large desktop monitor, you'll be able to stack multiple areas of widgets side-by-side; on a tablet, all you'll need to do to add a widget is tap it. Kansas City web design will take a step up in quality with these improvements to widget management.
We may as well mention the adaptability of WordPress to the device upon which it is being displayed. Whether you use a notebook, laptop, desktop monitor or smartphone, this new version of WordPress will fit itself perfectly to the screen.
Contact Fox Web Creations for more information on our WordPress web designs for Kansas City clients.