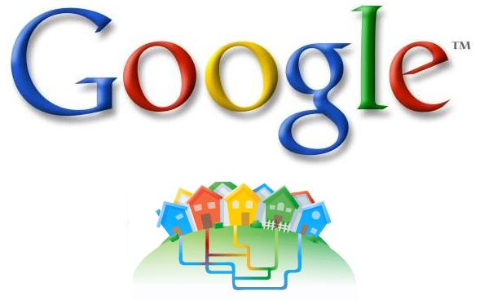 In early 2011, Google announced it's decision to award Kansas City as the first city to launch the Google Fiber Kansas City project. Google Fiber seeks to change the Internet Service Provider (ISP) landscape in the U.S. by offering Internet speeds of up to 1 gigabit per second at pricing that would compete with local ISPs. If you have a Cable or DSL connection at home or the office, this service would be roughly 100 times faster than most current connections. With these speeds and competitive pricing, Kansas City is primed to become the technological capitol of the Midwest.
Fiber Optic Technology
Google Fiber is a fiber optic technology that works by transmitting light over fiber optic cables. The cables themselves are made of many hair-thin strands of glass bundled together to form miles of cable. DSL and Cable signals rely on electrical signals sent over metal wires. Light can travel through glass many times faster than can electrical signals over metal wires. What this means is exponentially faster Internet speeds that can have a full new range of applications.
New Technologies
There is no way to predict exactly what new technologies will come from the new data speeds that will be available in Kansas City, but if you look back at the jump from dial-up to broadband, you can see that the Internet changed, expanded, and offered new technology. When Americans first got access to Cable and DSL connections, that is when we saw the rise of online videos and video streaming. Online gaming became a real possibility as well as video conferencing and many other technologies that have helped drive commerce. The new data speeds that Google Fiber will offer will have a similar effect on the way we use the Internet.
What This Means for Your Business
According to Google, 97% of Americans search the Internet for local products and services, but 63% of small businesses have no website. In the next few years there will be a lot more attention paid to the Kansas City area which is why it is time to rethink your online presence. At Fox Web Creations, we provide the latest technologies to keep our clients on the cutting edge of business. Our Kansas City web design team will work directly with you so that you are completely satisfied that your website has a fresh and professional look. We have been a local web developer since 2004, and we proudly stand behind our work with innovative web design and Internet marketing.
Why Kansas City?
Over 1,100 cities applied for the new service that Google is creating but Kansas City was selected. Google has expressed that it wanted to help a local community and build relationships with local government and community organizers while finding a platform where it could build the Fiber Optic Network efficiently. If we had to guess we would say that Kansas City being located roughly in the center of the country may have also had something to do with the decision since Google Fiber plans to eventually expand to the nation at large.
Conclusion
If you have been considering a website for your business, now is a good time to start the process. Google Fiber has assured that the Kansas City area will be ripe for innovations and online business. At Fox Web Creations, our goal is to improve your online presence, increase your sales, and accelerate your brand awareness with
 and proven results with Search Engine Optimization.