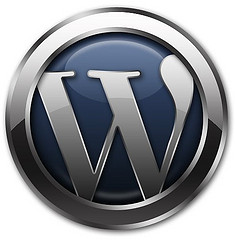 WordPress is easily the gold standard of content management systems, with millions of installations that make it the single most popular way to manage blog posts, news stories, and lots of other content on websites around the world. With version 3.6 of the software, WordPress' developers have focused on making things even easier to use for those who collaborate on content. Furthermore, the new version of the software shines a light on greater usability and better user-facing design than prior versions. Here's a look at the biggest and best changes in the software update previously code named "Oscar."
Enhanced Collaboration Through Augmented Auto-Save
A new feature, which WordPress is calling "augmented auto-save," is designed to make collaborative work on posts easier than ever. In previous versions of the software, two authors working on the same post could easily overwrite each other's modifications. This led to plenty of lost content and author headaches, but no more.
In WordPress 3.6, each author's changes are saved under their own login. This allows all revisions to be saved both to the server and in a local file. Any mismatched changes can therefore be more easily remedied and lost content will be a thing of the past. To prevent other others from working on a post, augmented auto-save is paired with a post locking system that will eliminate any modifications made by other users.
With this WordPress Update, Better Post Versioning than Ever
WordPress has always auto-saved and versioned posts, but it hasn't been very easy to look at each version of a post in previous versions. The days of tenuous post versioning are gone in WordPress 3.6, thanks in large part to a completely redesigned system of post version indexing. With the changes made to the software in its latest iteration, old versions of a post can be compared side-by-side with each other and with the current version of the content, highlighting line-by-line differences that may need to be enhanced or even reversed.
In Terms of Web Design Kansas City Clients Will Love it!
WordPress' default theme has always been named after the year in which it was developed, and that's certainly the case for the new default theme. Twenty Thirteen is a minimalist theme with a highly attractive layout, easily customizable by users of all experience levels. It easily meets the standards of Fox Web Creations, which believes in the power of responsive Kansas City web design for each of its clients. As with all recent WordPress default themes, Twenty Thirteen is mobile responsive and it effortlessly scales down content to fit on smartphone screens and on tablets of varying sizes.
Small Fixes: HTML5, Menu Editing, and Developer Enhancements
The built-in WordPress media player, which is used for user-uploaded content, has been completely overhauled to employ an HTML5 backend. The menu editing feature has been overhauled with a much more intuitive interface. Perhaps best of all for developers, the entire WordPress system can be set to code elements in HTML5, metadata can be assigned to user media, and a new filtering system can control the display and storage of post revisions.
All told, WordPress 3.6 "Oscar" is a great new release that brings WordPress in line with current web standards, accepted usability practices, and effortless content collaboration, which is becoming increasingly the norm at companies that follow strict SEO guidelines. If you're interested in having a new site made for your business, contact the WordPress experts here at Fox Web Creations.